The return of Major League Baseball's Winter Meetings this week in San Diego, California also signals the return of the Rule 5 draft that was absent a year ago due to the lockout. The Cardinals in November protected outfield prospect Moises Gomez after his record-setting regular season and left-hander Connor Thomas, who found success in the Arizona Fall League, by adding those two to their 40-man roster.
However, a number of minor leaguers in St. Louis' system were left susceptible. With the way the Rule 5 draft works, the drafting team must pay $100,000 to the team they are chosen from. That player must be added to his new club's 26-man roster. That player can be offered back to his former club for $50,000 if he doesn't stay on the 26-man roster for the full season.
These are the players the Cardinals could be selected during Wednesday's Rule 5 draft:
Right-handed pitcher Inohan Paniagua: From getting the opening day nod for Class Low-A Palm Beach to receiving his first promotion to the Class High-A level by the end of July, Paniagua proved to be one of the Cardinals' top minor-league pitchers of the season. He ended the year — which was his first as a starter — with a 2.81 ERA, 145 strikeouts, and a 1.05 WHIP over 137 2/3 innings — all of which were career-bests.
At the time of his promotion from Palm Beach, Paniagua led the Florida State League in ERA (2.18), innings (99), strikeouts (107), and quality starts (14). In eight starts following his promotion to Class High-A, Paniagua went 2-2 with a 4.42 ERA over 38 2/3 innings. At 22 years old, Paniagua has not pitched above the Class High-A level.
Catcher Pedro Pages: Following a 42-game stint with Class AA Springfield to begin the 2022 MiLB season, Pages received his first promotion to the Class AAA level where he batted .222 and posted a .282 on-base percentage in 44 games for Memphis following his June call-up. Pages' season continued in the Arizona Fall League where he slashed .279/.333/.442 with four doubles, a home run, and seven RBIs. Since getting drafted by the Cardinals in the sixth round of the 2019 MLB draft, the 24-year-old has batted .250 in 216 MiLB games and posted a .735 OPS. He was listed by Baseball America as the best defensive catcher in the Cardinals' farm system heading into the 2023 season.
Right-handed pitcher Kyle Leahy: After he led all Cardinals minor-leaguers in innings with 144 2/3, Leahy continued his 2022 at the Arizona Fall League where he flashed some swing-and-miss stuff. In 14 1/3 innings, Leahy struck out 21 batters, but walked 10 and allowed a .311 average to hitters. Leahy's 13.19 strikeouts per nine innings in the AFL was the second-highest among all qualified pitchers in the prospects league and improved on his 9.19 strikeouts per nine innings he posted during the regular season with Class AA Springfield. Leahy, a 17th-round Cardinals pick in the 2018 MLB draft got his first taste of the Class AAA level this season, but totaled just 3 2/3 innings in one appearance for Memphis.
First baseman Chandler Redmond:  A year for Redmond where he became just the second player in professional baseball history to hit for the home run cycle, also included career-highs in home runs (21) and RBIs (78). Since he was taken in the 32nd round of the 2019 draft by the Cardinals, Redmond has produced a .256/.346/.493 slash line in 244 career games in the minors. He played in 94 games for Class AA Springfield this past season. He has yet to reach the Class AAA level since making his MiLB debut in 2019.
Right-handed pitcher Kodi Whitley: After he was optioned from to the minors in May, Whitley did not return to the majors this past season. He pitched to a 3.86 ERA over 32 2/3 innings and struck out 32 batters while walking 16 out of the bullpen for Class AAA Memphis. Whitley, 27, has logged 12 2/3 innings in the big leagues since making his debut in 2020. He sports a 2.53 ERA in 210 innings in his minor league career since joining the Cardinals organization following the 2017 MLB draft. Whitley was outrighted from the 40-man roster at the start of November.
Right-handed pitcher Tommy Parsons: With a 12-4 record, Parsons not only led all Cardinals minor-leaguers in wins but also tied for the International League lead. As a reliever for Class AAA Memphis, Parsons went 6-0 with a 4.26 ERA in 44 1/3 innings. As a starter this past season, Parsons held a 4.34 ERA over 91 1/3 innings and sported a 1.18 WHIP. The 27-year-old's .204 batting average allowed as a whole in 2022 was his lowest in four seasons in the minors.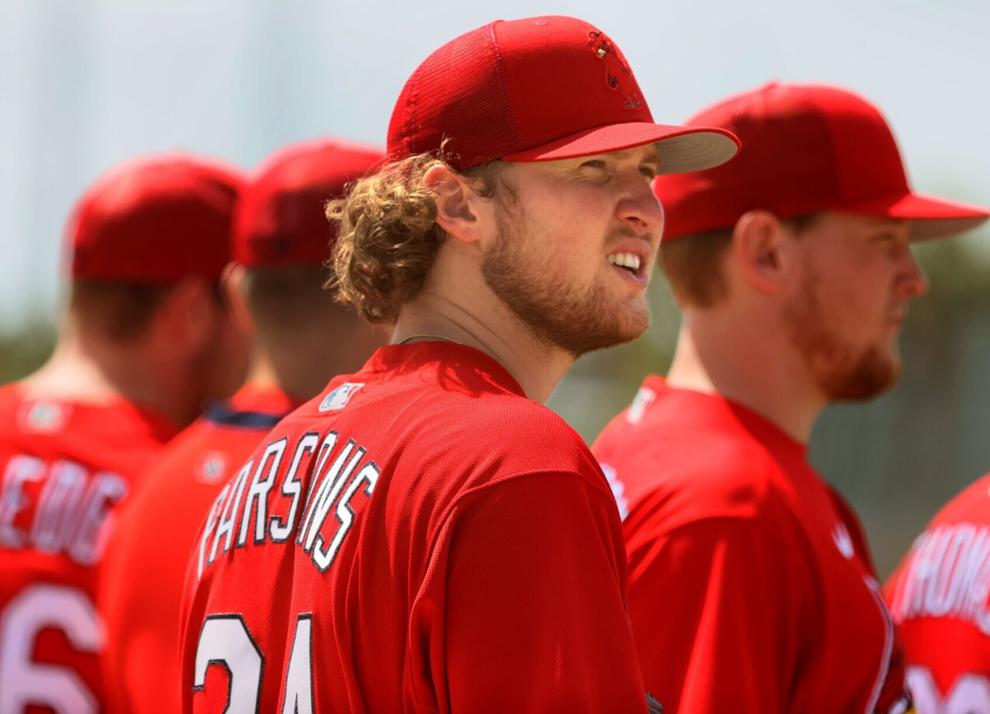 Right-handed pitcher Griffin Roberts: Since being selected 43rd overall in the 2018 MLB draft by the Cardinals, Roberts has pitched 101 innings and posted a 7.49 ERA in four minor-league seasons. Roberts, 26, was limited to 24 1/3 innings this past season due to injury. He pitched 17 2/3 innings for Class AA Springfield and gave up 22 runs and walked 21 batters while striking out 23. The Wake Forest product has not reached the Class AAA level and has 6.33 walks per nine innings rate since making his MiLB.
First baseman Luken Baker: In an alternate timeline without a lockout and work stoppage that canceled a Rule 5 draft in the 2021 offseason, Baker, who was left unprotected, could have been an intriguing flyer for a National League team looking for a right-handed hitter to audition for a DH role. Still in the Cardinals' farm system for 2022, Baker hit 21 homers and drove in 66 runs while batting .228 with a .682 OPS. He struck out 129 times in 124 games while walking just 37 times. Baker, 25, spend the entirety of this last season with Class AAA Memphis. He owns a .434 career slugging percentage and has belted 61 homers across four minor-league seasons.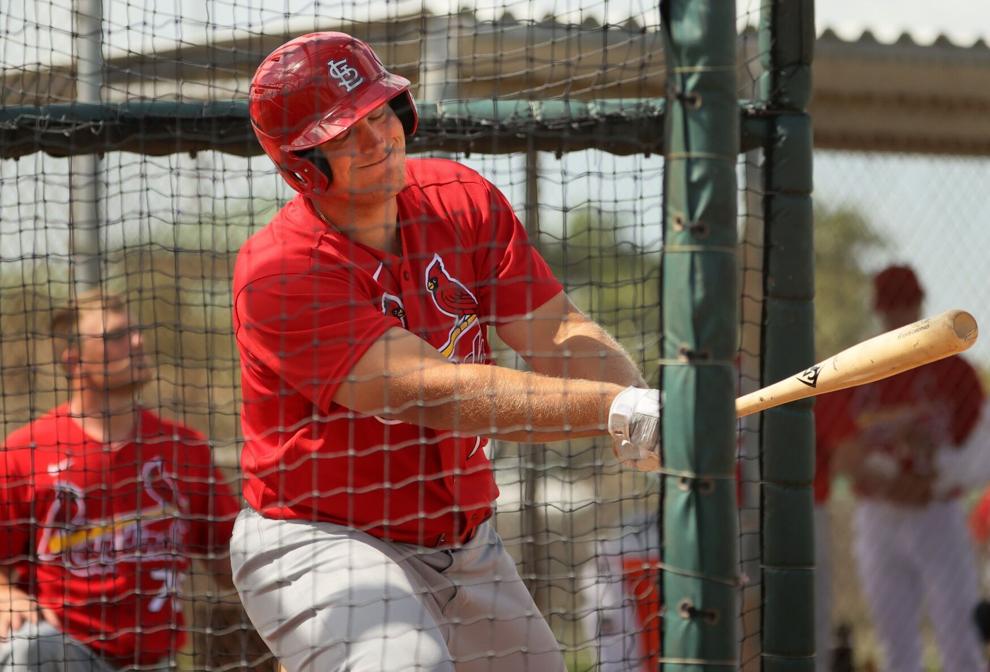 Outfielder Todd Lott: A ninth-round pick in the 2019 draft, Lott has batted .2438 with a .736 OPS over three seasons for his minor-league career. Lott, 25, ended this past season with 14 home runs, 21 doubles, and a .704 OPS in 112 games shared between Class High-A Peoria and Class AA Springfield. Much of his offensive success came in the 80 games he played for Peoria where he doubled 18 times, homered 11 times, and batted .260 with a .425 slugging percentage. He has played a total of 32 games at the Class AA level and batted .191 in his limited opportunities.
Infielder Evan Mendoza: As he did a season ago, Mendoza spent the entire 2022 season at the Class AAA level. Despite drawing an equal amount of walks (56) as strikeouts in 109 games for the Redbirds, Mendoza, 26, produced a .673 OPS, making his third consecutive season with an OPS below .700. He slashed .242/.348/.325 with four home runs and 16 doubles while getting regular playing time at second base and shortstop for Memphis. 
Infielder Kramer Robertson: In the months after he made his MLB debut with the Cardinals, Kramer spent time in the Braves and Mets organization before returning to the Cardinals in August. Across three organizations, Robertson batted .239 — his second-lowest mark in five seasons in the minors — but posted the best on-base percentage (.393) of his MiLB career in 116 Class AAA level games. Robertson, 28, struck out a career-high 103 times and tied his personal mark in homers with 11.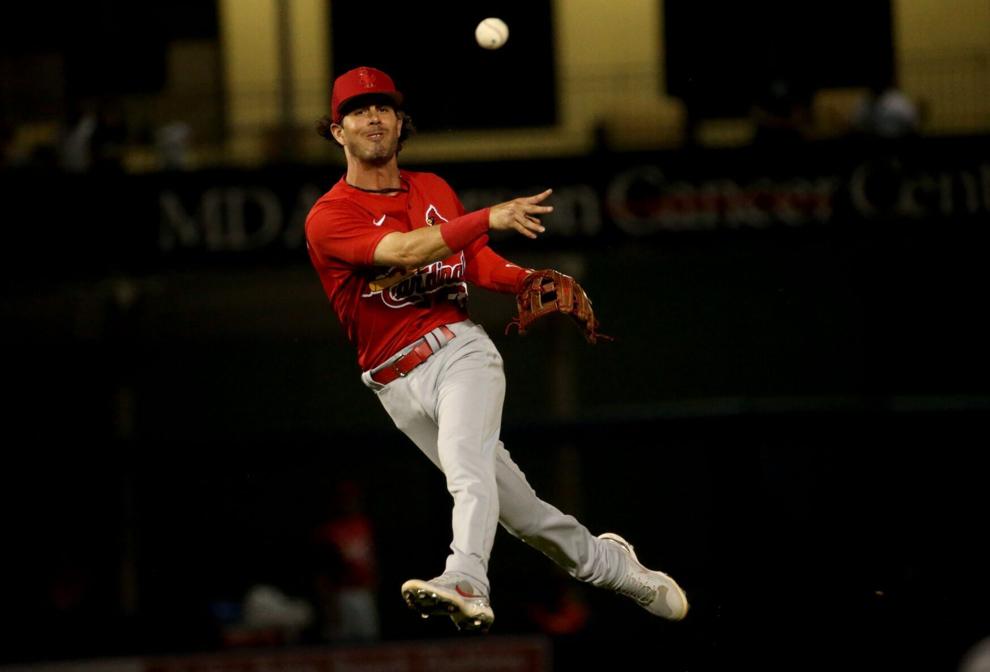 Outfielder Scott Hurst: Hurst, who made his MLB debut with the Cardinals during the 2021 season, hit .286 with an .833 OPS across 90 games for Class AAA Memphis this past season. A career .257 hitter while in the minors, Hurst's average and OPS in 2022 were his best since the 2018 season. Hurst, 26, was the Cardinals' third-round pick in the 2019 MLB draft. He appeared in seven MLB games in 2021 but went hitless in five at-bats. He hasn't returned to the majors since getting optioned in mid-May 2021.
Other Cardinals minor-leaguers left unprotected from Wednesday's Rule 5 draft include pitchers Connor Lunn, Gustavo Rodriguez, Jose Moreno, Roy Garcia, Ludwin Jimenez, Logan Gragg, Edgar Gonzalez, Wilfredo Pereira, Dionys Rodriguez, Dalton Roach, Edgar Escobar, Jack Ralston, Michael YaSenka, and left-handers Kenny Hernandez and Nathanael Heredia.
Outfielders Justin Toerner Tyler Reichenborn, Chase Pinder, Jonah Davis, Darlin Moquete, Adanson Cruz, catcher Luis Rodriguez, and Aaron Antonini, infielders Nick Dunn, Ramon Mendoza, Francisco Hernandez, and Irving Lopez are all draft eligible.
Daniel Guerrero
@TheDanGuerrero on Twitter