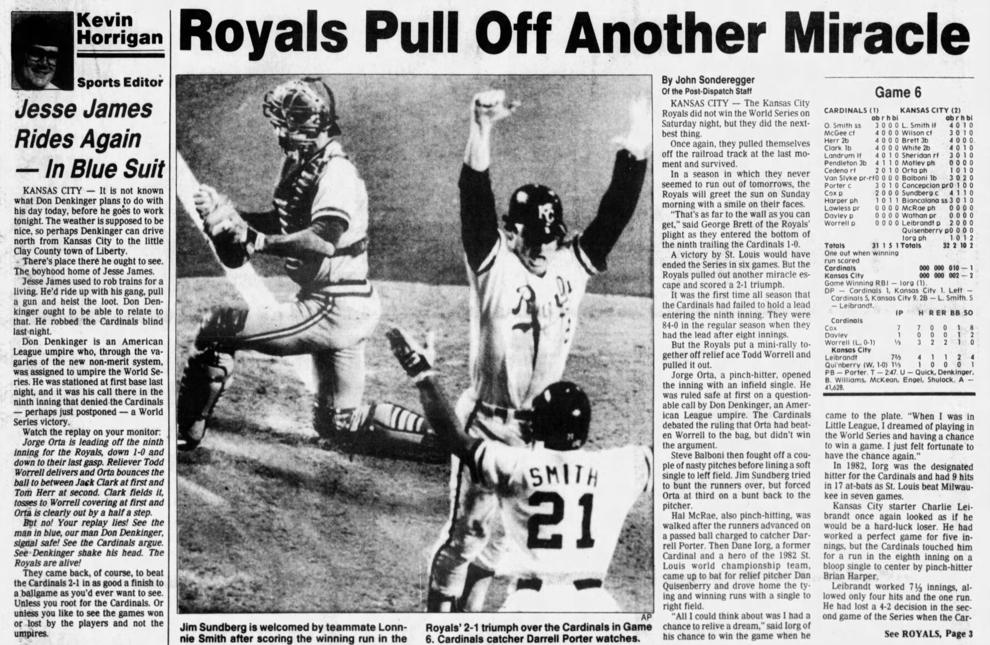 Don Denkinger didn't have the cushion of an instant-replay review on that October night when the Cardinals took a 1-0 lead into the bottom of the ninth inning at Royals Stadium, just three outs away from the championship.
Pinch-hitter Jorge Orta led off with a slow bouncer to the right side. First baseman Jack Clark ranged wide to field the ball and flipped a high throw to reliever Todd Worrell covering the bag.
Orta was still in the air on his final stride when the ball beat him by a half-step. Denkinger recounted he was standing too close to the play — by the time he saw Worrell catch the ball and looked down, Orta's foot was on the base. Denkinger ruled him safe.
"I wish I would've gotten it right," he later said. "But I didn't."
The rest, as Denkinger said, is part of baseball lore.