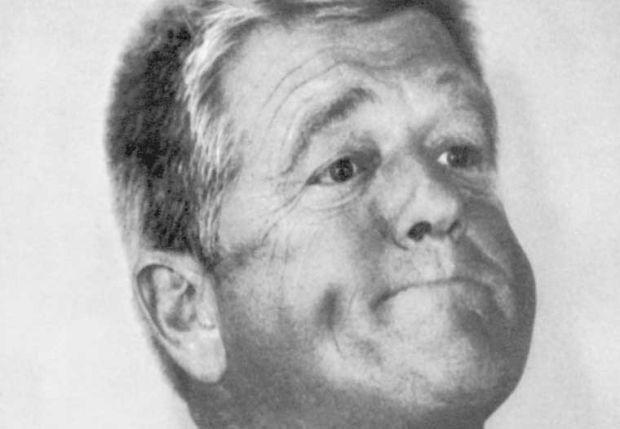 A couple of days before Whitey Herzog resigned in the summer of 1990, the Cardinals — who had many players in the "walk" years of their contracts — played a particularly desultory game at San Francisco, making three errors in a 9-2 loss to the Giants. Herzog was upset when he saw some of the players laughing on the bench during the game.
Afterward, having watched the same poor play he had, I said to Herzog, "Where do I go to resign?" not knowing that he was going to do precisely that two days later.
The announcement was made late on a Friday morning in San Diego. Herzog invited the scribe to his hotel suite and said, "Want a beer?" I declined, but he said, "Hell, I can have one. I'm not managing any more."
Here's my original story.
July 6, 1990
SAN DIEGO — Whitey Herzog quit a baseball job for the first time in his life when he resigned as manager of the Cardinals with 2 1⁄2 years remaining on his contract.
"I still enjoy managing," Herzog said. "But I just don't feel like I've done the job. I feel like I've underachieved. I can't get the guys to play."
Herzog, who will be a club vice president for the remainder of his contract, has been manager of the Cardinals since June 1980. That excludes the last five weeks of the 1980 season, when Red Schoendienst took over as Herzog became general manager. The next year, Herzog hired himself back as manager.
Schoendienst, 67, will take over as interim manager this time, too. The Cardinals, picked by some observers to win the National League Eastern Division, were 33-47 and in last place in the division when Herzog quit. They have been in last place for 56 days this season.
Herzog said that he was hoping to delay his decision as long as he could, but found that he was unable to get his team to play any better.
"That's the first time that I've ever felt like that in 17 years of managing," he said. "Even the bad years we had here, I felt I squeezed every ounce out of them.
"Even at Texas (in 1973), we were losing, but we were getting better."
Herzog, 58, said that about three weeks ago he suggested to general manager Dal Maxvill and Fred Kuhlmann, the club's chief executive officer, that he resign. Kuhlmann and Maxvill then talked Herzog out of it.
Herzog said he had been hopeful the club could "shake things up" by making a major trade. But the Cardinals were unable to make such a deal.
"I feel very bad for the ballclub, for the organization and for the fans," Herzog said. "I'm the manager. I take full responsibility."
But pitcher John Tudor said, "He shouldn't have to motivate this club. This club should motivate itself, and it hasn't. We haven't played very well. We've messed up every aspect of the game. We've messed it up every way possible. It's really a sorry sight to watch. I can't blame him at all for leaving."
Kuhlmann and Maxvill also attended the press conference to announce Herzog's resignation, and Maxvill said, "I don't want to dwell on the negatives of Whitey's leaving the Cardinals. I'm elated he's going to stay on in the organization. I'm happy to have him to rely on. He's been a prince to me, from the bottom of my heart."
Herzog said he informed his wife, Mary Lou, two days earlier of his decision, after the Cardinals had been swept in a three-game series in San Francisco. He left San Diego for St. Louis on the Anheuser-Busch plane, without stopping in the clubhouse.
Herzog took over a sixth-place club in 1980, succeeding Ken Boyer. The Cardinals won three National League titles — in 1982, 1985 and 1987 — in his tenure and one World Series, in 1982.
"I came here in last place, and I leave here in last place," Herzog said jokingly. "I left them right where I started."
Herzog will continue to get his base salary of $500,000 this year and a base salary of $550,000 for 1991 and 1992.
"I've really got the best of both worlds," said Herzog, who has an agreement with Kuhlmann that if a managing job to his liking comes up, he can take it at any time in the next two years.
"Fred honored my contract, which he didn't have to do. That was pretty darn nice of him. I can't say anything bad about anybody in the Cardinal organization."
But, Herzog added, "I don't want to manage this year, and I don't think I want to manage next year.
"It isn't that I can't stand losing if I think the club is playing up to its capabilities. I'm just bewildered. I can't believe this team is playing as bad as this team is playing. It's really been bad. I just felt I wasn't getting it done."
Herzog left with a career mark of 822-728 as Cardinals manager. Since the end of the 1987 season, after the team lost Jack Clark, the Cardinals were 195-209.
"We really got the short end of the stick," said Herzog, referring to free agency. "We lost (Bruce) Sutter. We lost Clark. Last year, we lost (Tony) Pena, but that was our doing because we thought (Todd) Zeile was ready. But we have lost three pretty good players."
Herzog thought the Cardinals' style of play, and that of other teams, had changed over the years.
"In 1982, we were more team-oriented. Most of our ballplayers were young — Ozzie Smith, Tommy Herr, Keith Hernandez was in about his fifth year.
"All of a sudden, team ball is gone. A guy might act like he's giving himself up, but it doesn't happen.
"But I don't think you can go to a player in his (free-agent) year and get on him for not hitting the ball to the right side when he might hit .290 instead of .300."
Maxvill said he would begin compiling a list of managerial candidates immediately.
But one of Herzog's parting shots was, "I think almost anybody in this room can manage this club better than I can."
Rick Hummel
@cmshhummel on Twitter