The Cardinals' shortstop is ... Brendan Donovan. At least on Tuesday night it was as the rookie made his first big-league start at that position.
Heretofore, Paul DeJong and Edmundo Sosa had made all 28 of the Cardinals' starts at shortstop. As of Tuesday night, both were in the minor leagues.
Sosa, who had been on the COVID injured list, had two hits in a rehab game for Class AA Springfield and is slated to play for Springfield again Wednesday morning and could be back with the big-league club by Thursday.
Cardinals manager Oliver Marmol, asked if Sosa had a chance to win the job back that he won last September, answered, emphatically, "A real shot.
"He doesn't back down. He doesn't scare. He takes good at-bats. He plays good defense and brings a certain energy to the club that it's hard to deny."
DeJong, hitting .130 in 24 games, meanwhile, was packing his bags to join Class AAA Memphis in Norfolk, Virginia, where the team will be playing this week.
Summoning memories of regular third baseman Todd Zeile being optioned to Louisville some 30 years ago — DeJong, who was within a few weeks of not being able to be optioned as a player approaching five years' of service, indeed, was optioned to Memphis. Zeile was hitting .251, by the way when he was sent out.
Shortstop No. 4, Kramer Robertson, was promoted from Memphis where he was hitting .225 to replace DeJong on the roster. He likely is holding space until Sosa comes back from his rehabilitation stint.
Tommy Edman, the reigning Gold Glove second baseman, was taking ground balls before the game and will continue to do so, with the possibility existing that, at some point this season, Edman would be playing short and ballyhooed prospect Nolan Gorman would play second.
Before he left town, DeJong, who said he will play his first game for Memphis on Thursday, texted that, "I need to show I'm consistent and feel like I'm comfortable in the (batter's) box."
President of baseball operations John Mozeliak said the decision to demote was "something the last couple of days we've been agonizing over."
Mozeliak and the Cardinals' staff discussed the matter on the plane ride back from San Francisco on Sunday night and again on Monday before DeJong was told of his fate on Tuesday.
"We found it was going to be difficult for him to get at-bats and get him right when we're trying to win games at the major-league level," Mozeliak said. "Our hope is that he'll be able to rejoin this club and be a productive member that we once saw, really, before the (2020) pandemic season.
"He's had a lot of voices in his ear. We need to simplify that."
Marmol said, "It's best for Paulie to go down and try to figure it out at a level where there's not the extra pressure. There's an adjustment to be made both physically and mentally."
DeJong, who hit just .197 last season and had an awful OPS of .417 this year, might be at Memphis for a while.
"We did not put a timetable on it," Mozeliak. "We have no ... handshake agreement on what this looks like. In our meeting, he took it like a pro. He understood. That doesn't mean he was pleased with it."
The manager said, "It was time to give somebody else a shot."
Edman at shortstop might be the end game for all this but Mozeliak said he didn't want it to be a "kneejerk reaction.
"We don't want to just move someone right away without some proper process and a way to get him some work before we eventually do that," Mozeliak said. "It's not going to happen overnight. We'll see if his transition over there is something that he's comfortable with and that we believe in. We're not going to take someone that's having the type of season he is and, like a light switch, just move him over."
The Cardinals have five Gold Glovers in their starting lineup and three players whose best position is DH on the bench in Albert Pujols, Juan Yepez and Corey Dickerson.
"Sometimes, you're not going to have a Gold Glove at every position," Mozeliak said. "Sometimes, having a little thump spread out is not a bad thing."
Mozeliak, asked if he still believed DeJong would rebound, said, "We're still hopeful. He had a nice spring (hitting .435 with a 1.362 OPS) but during the season, he just has not gained traction. Look, this game is about production. He's not getting it done, from that standpoint."
Said DeJong's agent, Burton Rocks, via text: "Paul's resolve to make St. Louis Cardinals fans, Cardinals management and ownership proud is stronger than ever."
Wainwright update
Righthander Adam Wainwright, whose scheduled start was scrubbed on Tuesday because he still is on the COVID list, traveled with the team from San Francisco on Sunday night, with considerable distancing, Mozeliak said. But Wainwright has not had two consecutive negative tests for COVID so he can't play.
Left-handed reliever Packy Naughton took the start on Tuesday and lasted 3 1/3 innings, giving up five hits and three runs to the team's 5-3 loss to the Orioles. If Wainwright can't pitch Sunday, Marmol said there could be another plan. Mozeliak said Wainwright, who is working out at his St. Louis-area home, said he didn't anticipate the veteran making that start on Sunday.
Robertson lives dream
Robertson had to wait a day to get here — like Yepez, he was delayed in Washington, D.C., Monday night because of flight issues — but he was living the dream Tuesday.
"It's something you always dream of ... your whole life," he said.
In 2021, Robertson was at the alternate site in Sauget, Illinois and also practiced at Busch Stadium and said he had a chance to watch Cardinals games here but chose not to.
"I wanted my first game to be if I was in uniform and getting to play," he said.
Extra bases
Outfielder Tyler O'Neill is awaiting the results of his arbitration case argued Friday in San Francisco. O'Neill, who said he was told that no decision would be announced until all the cases involving his group, first-year-arbitration-eligible outfielders, had been heard. That could come as early as Wednesday.
• Right-hander Drew VerHagen, who has been on the injured list, threw a bullpen session Tuesday and is slated for a rehab assignment Thursday or Friday at Springfield.
• All the members of the training staff who was afflicted by COVID was back in action Tuesday.
Photos: Orioles 5, Cardinals 3
Orioles 5, Cardinals 3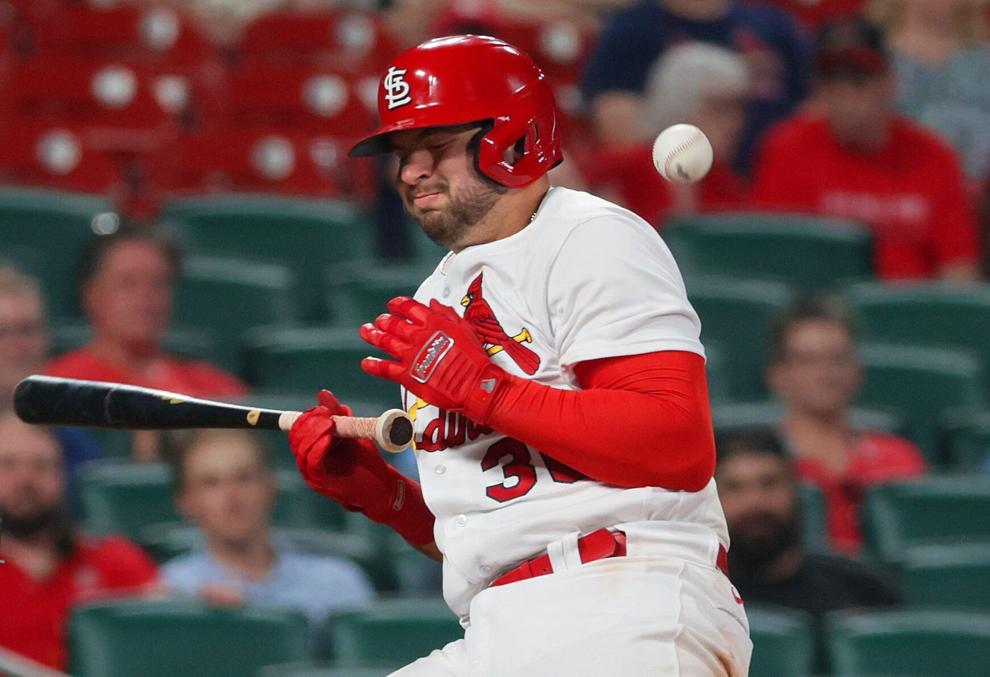 Orioles 5, Cardinals 3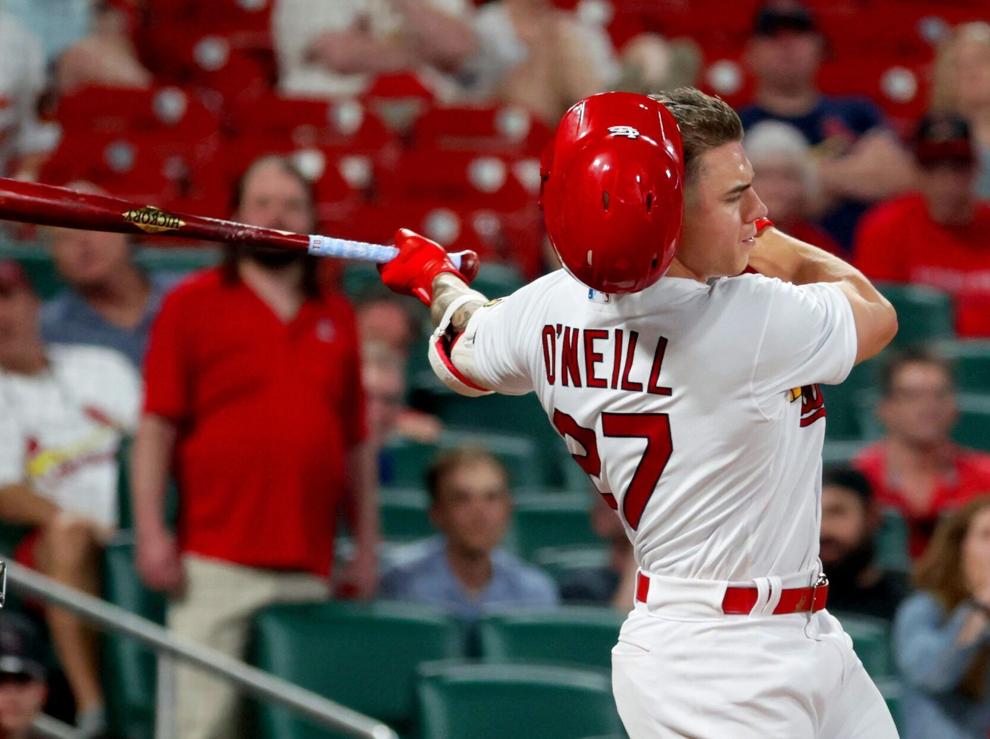 Orioles 5, Cardinals 3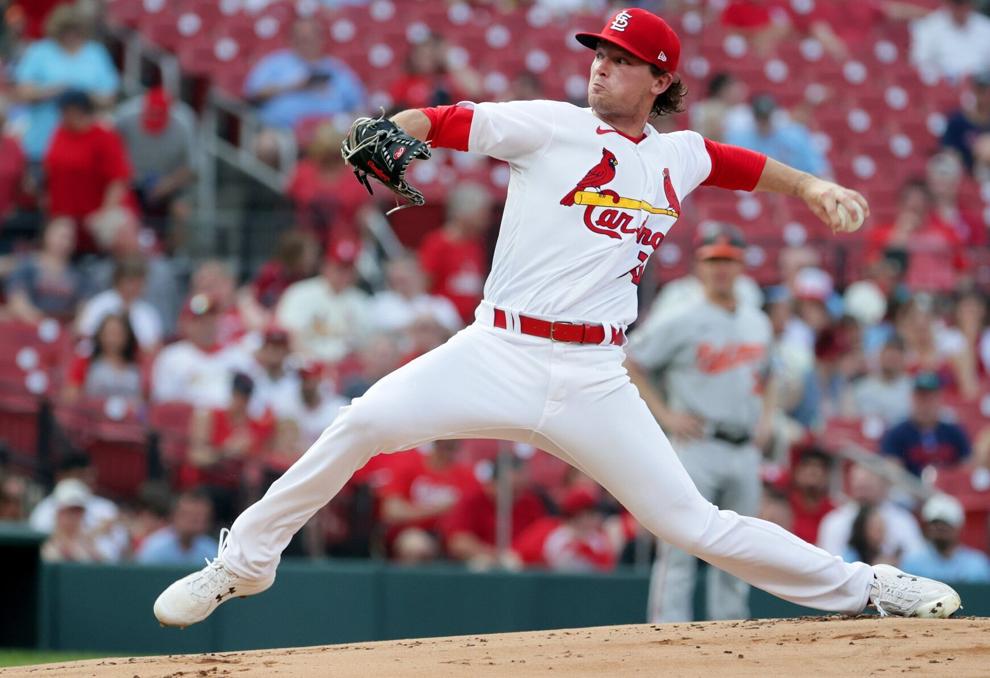 Orioles 5, Cardinals 3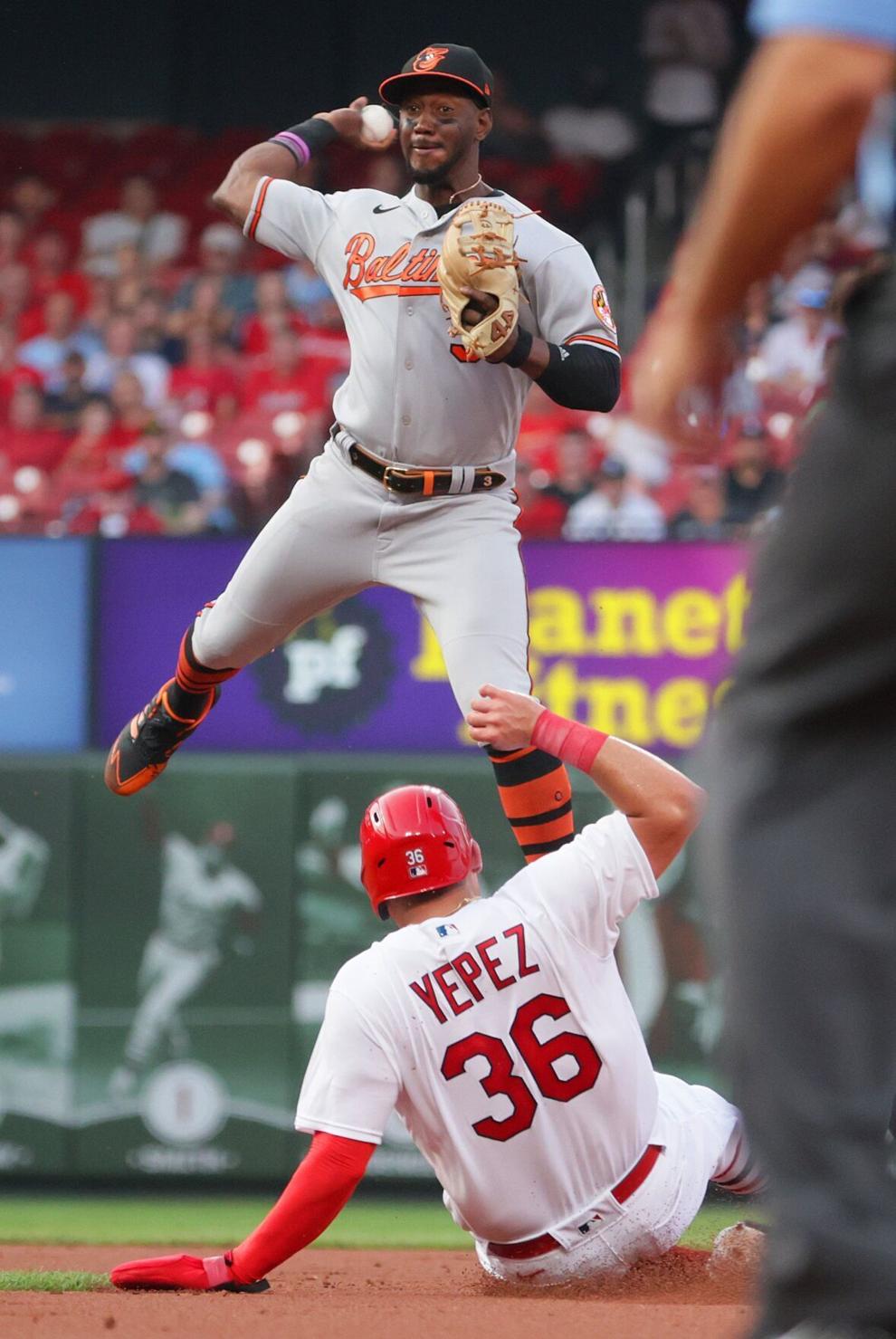 Orioles 5, Cardinals 3
Orioles 5, Cardinals 3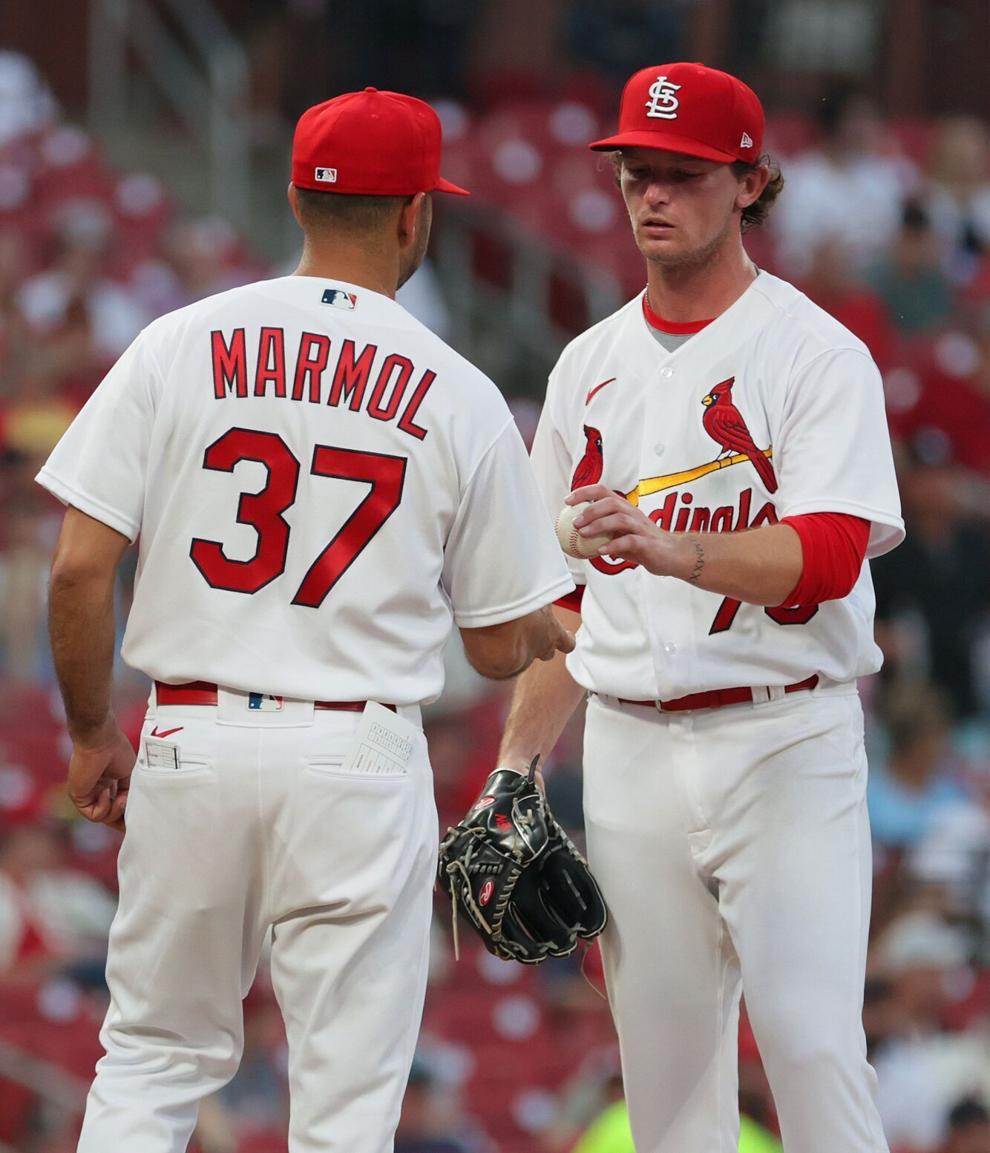 Orioles 5, Cardinals 3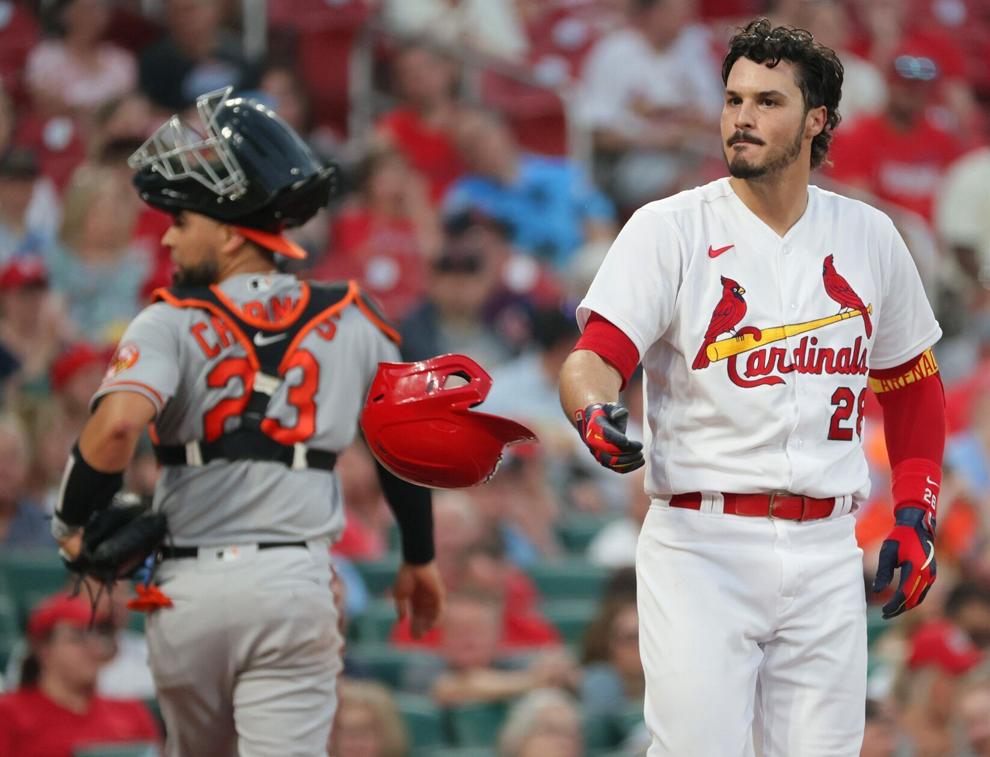 Orioles 5, Cardinals 3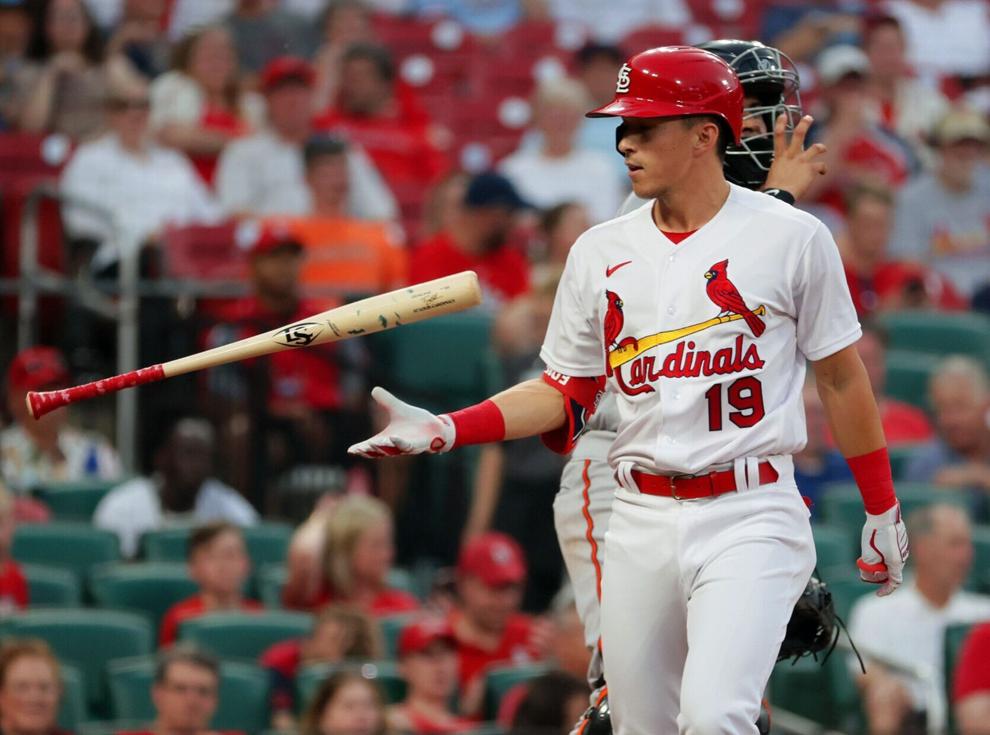 Orioles 5, Cardinals 3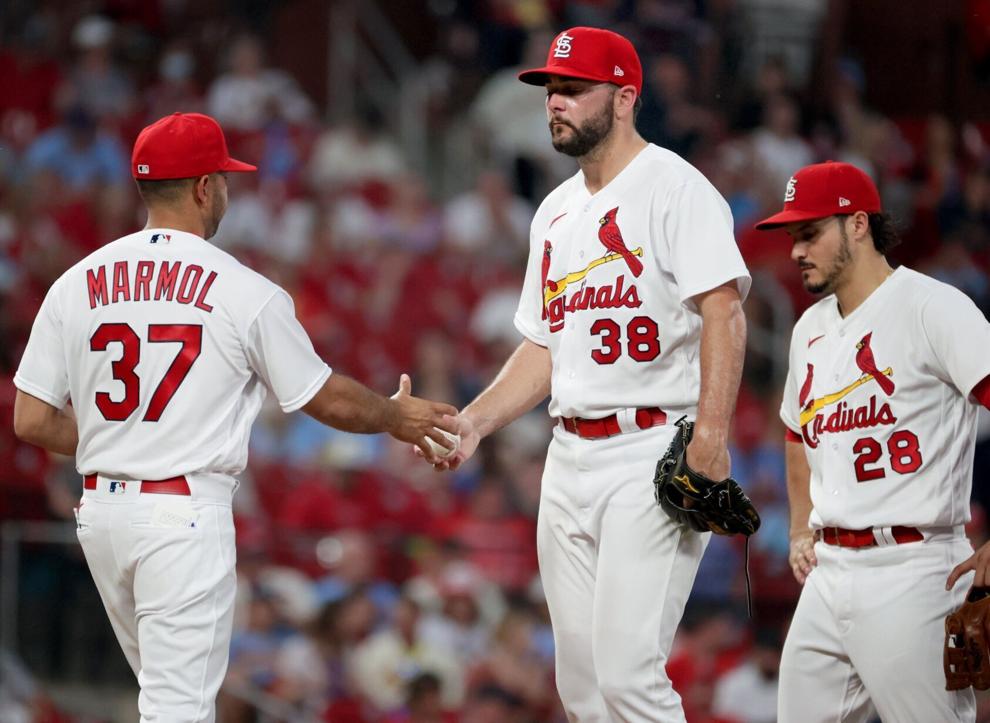 Orioles 5, Cardinals 3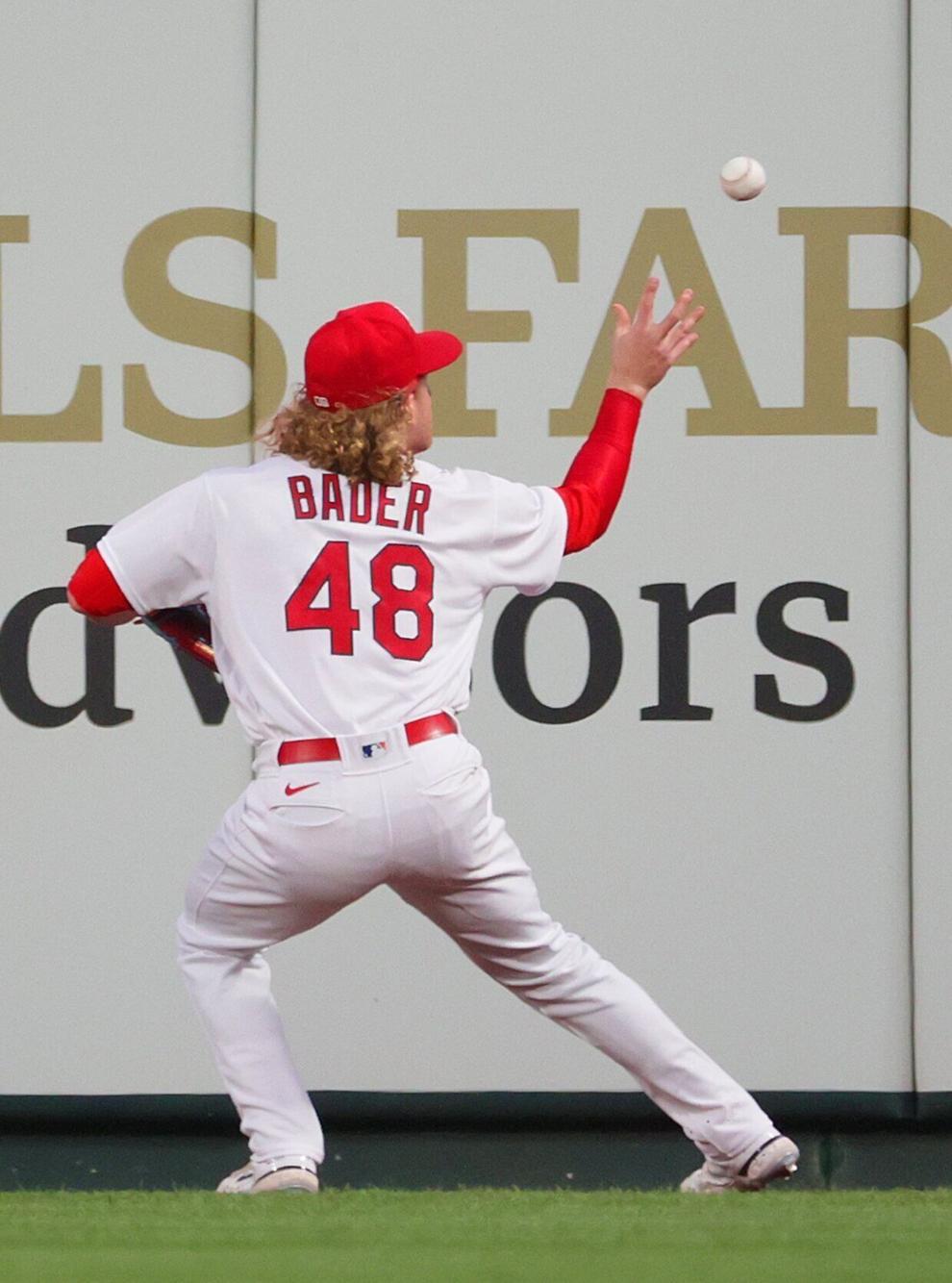 Orioles 5, Cardinals 3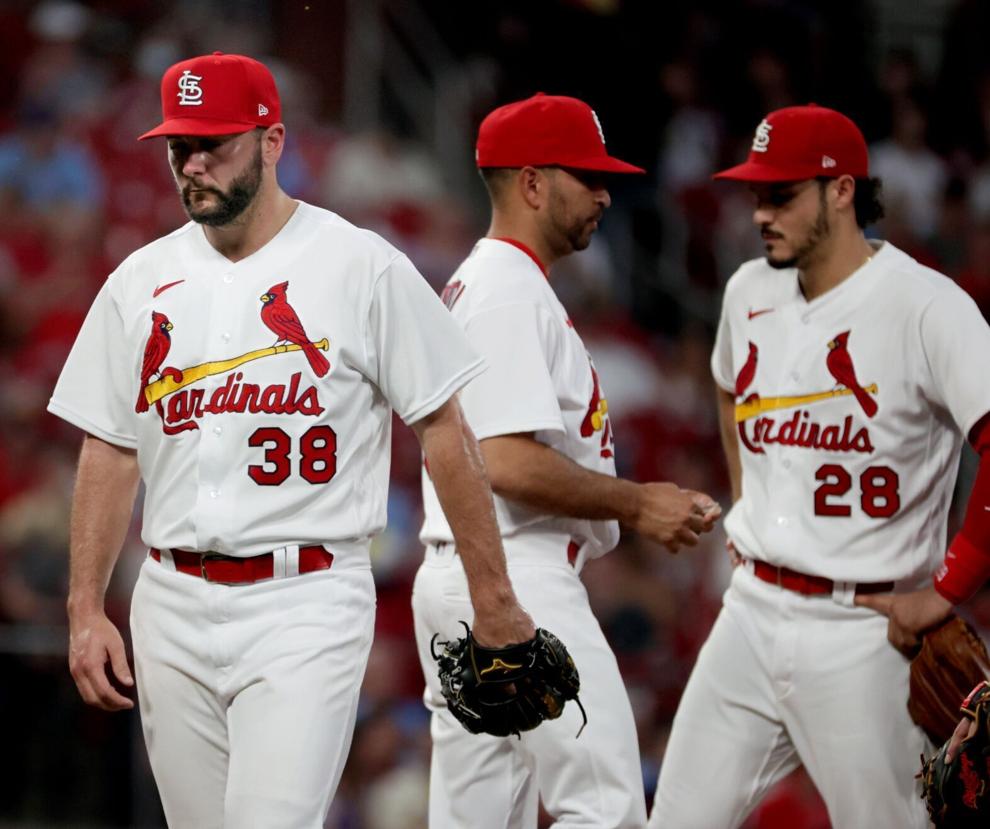 Orioles 5, Cardinals 3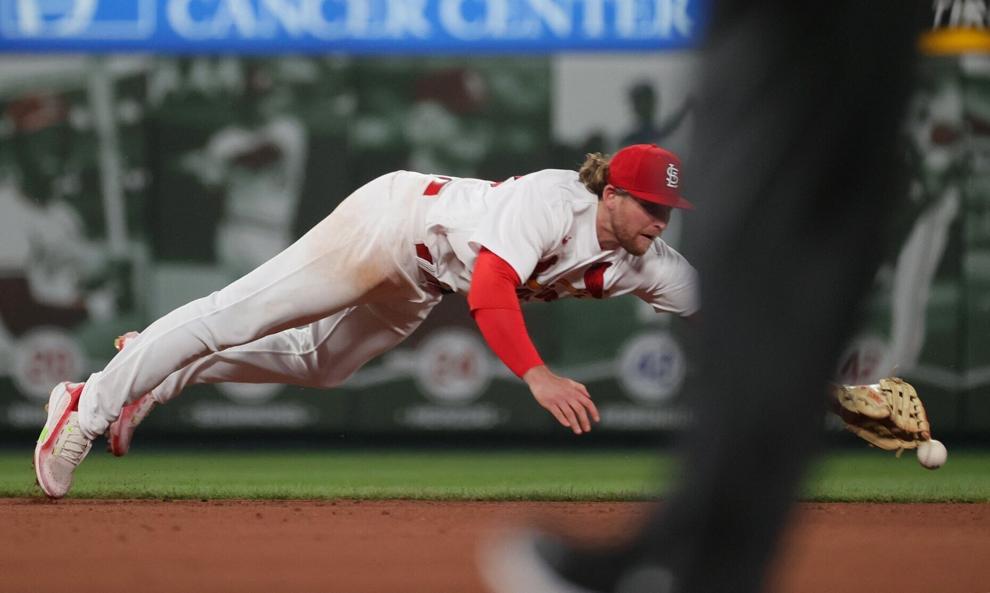 Orioles 5, Cardinals 3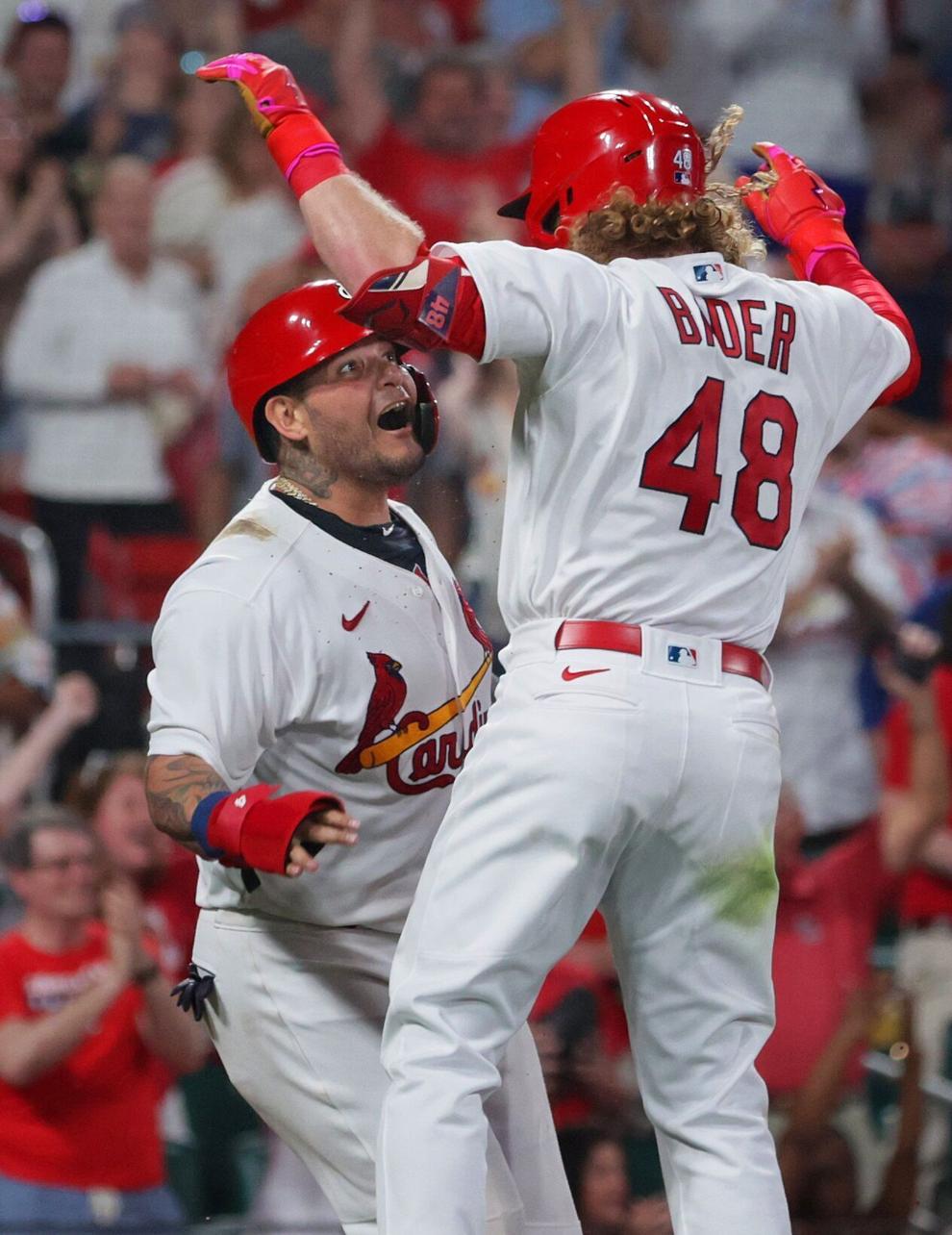 Orioles 5, Cardinals 3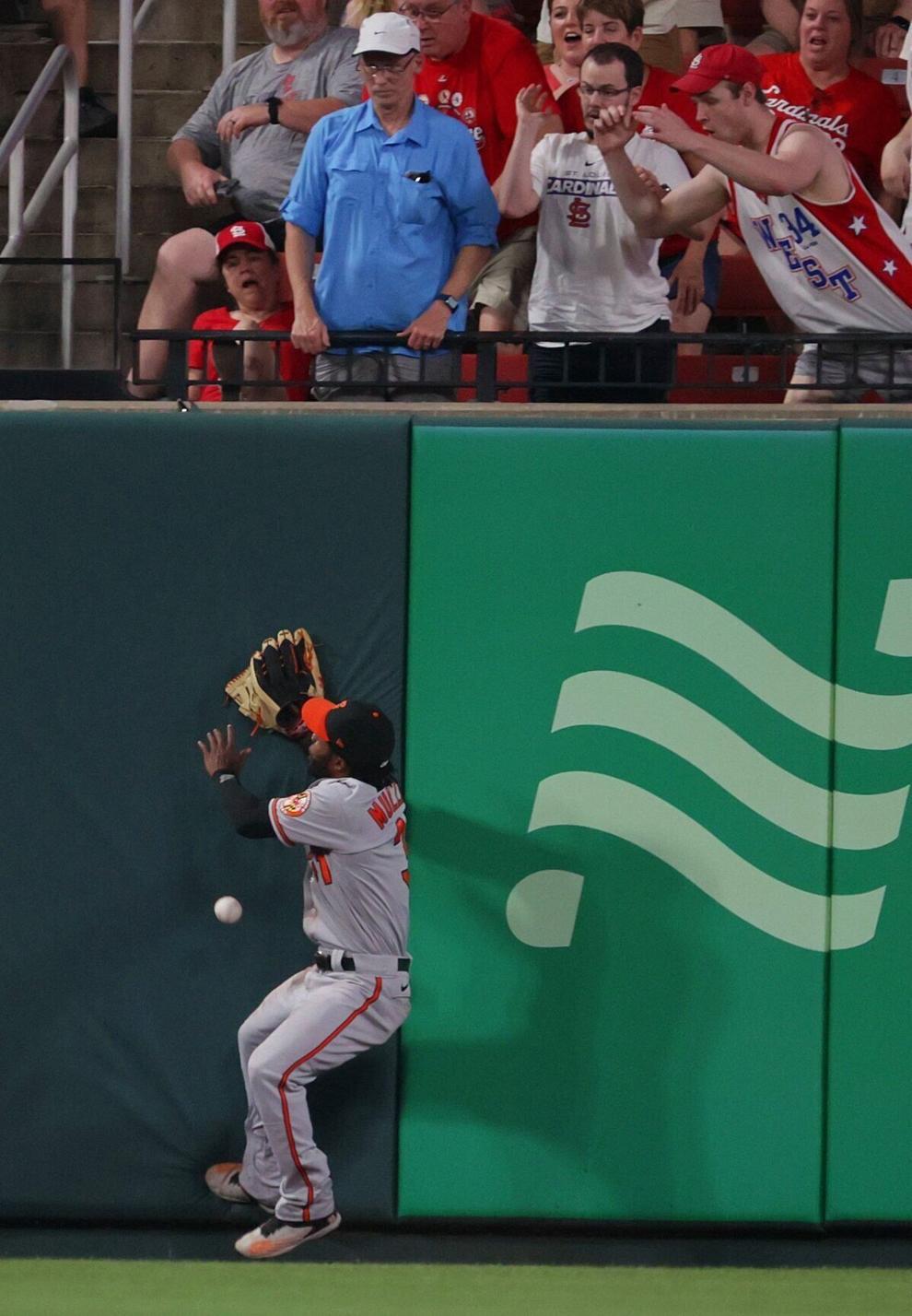 Orioles 5, Cardinals 3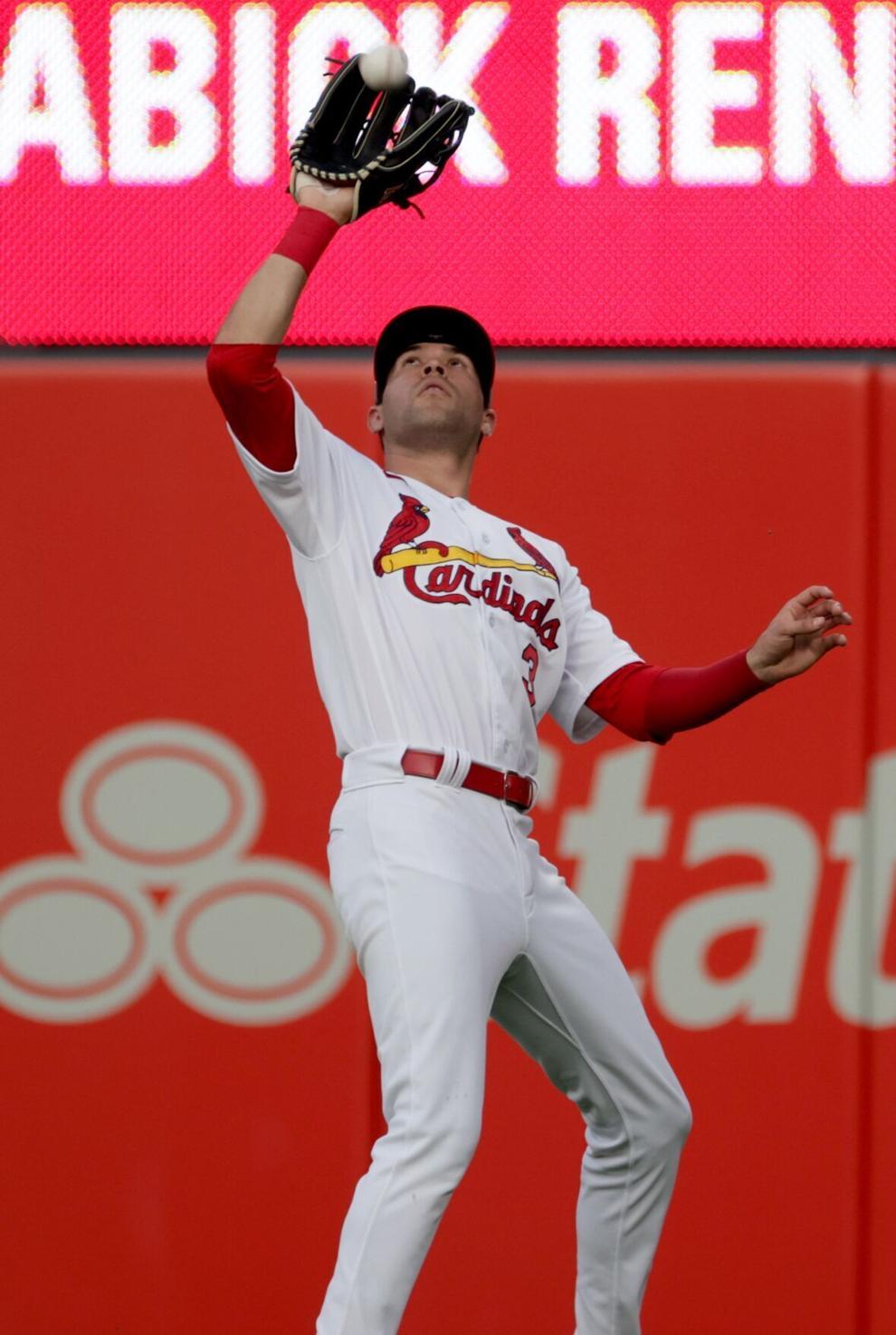 Orioles 5, Cardinals 3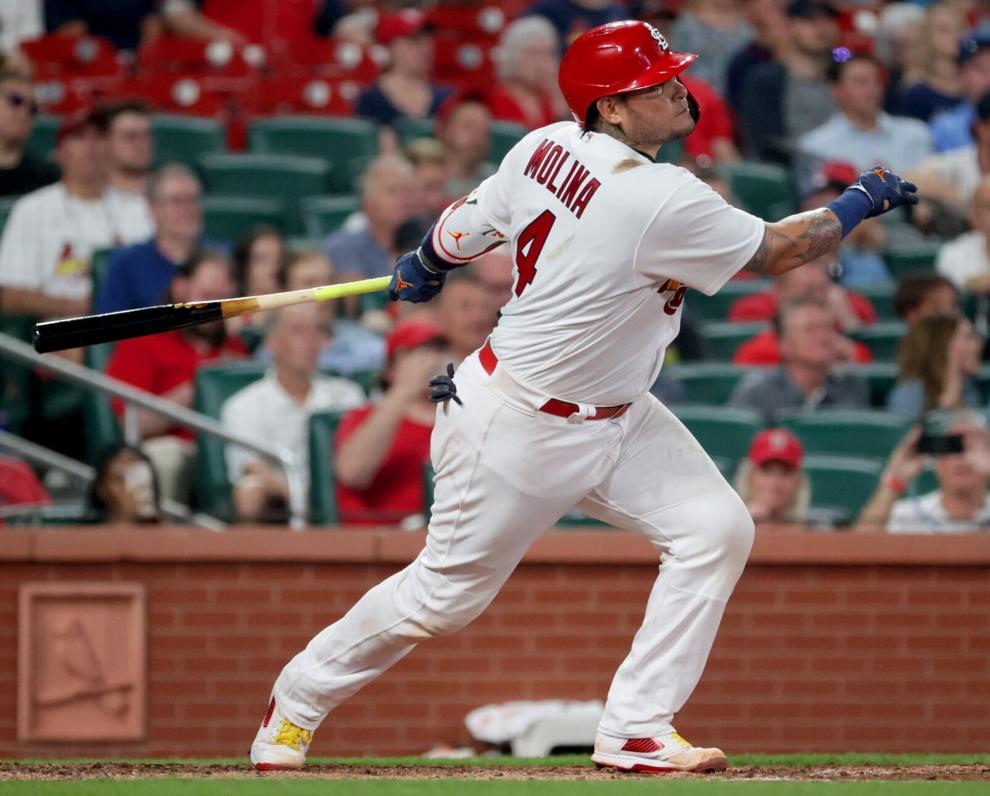 Orioles 5, Cardinals 3
Orioles 5, Cardinals 3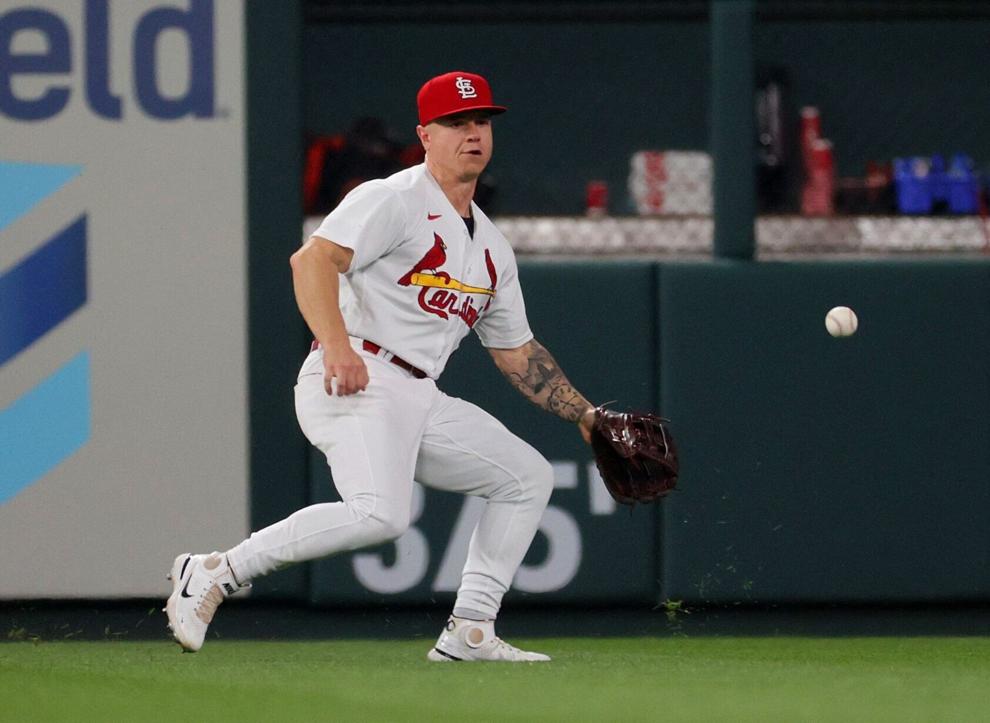 Orioles 5, Cardinals 3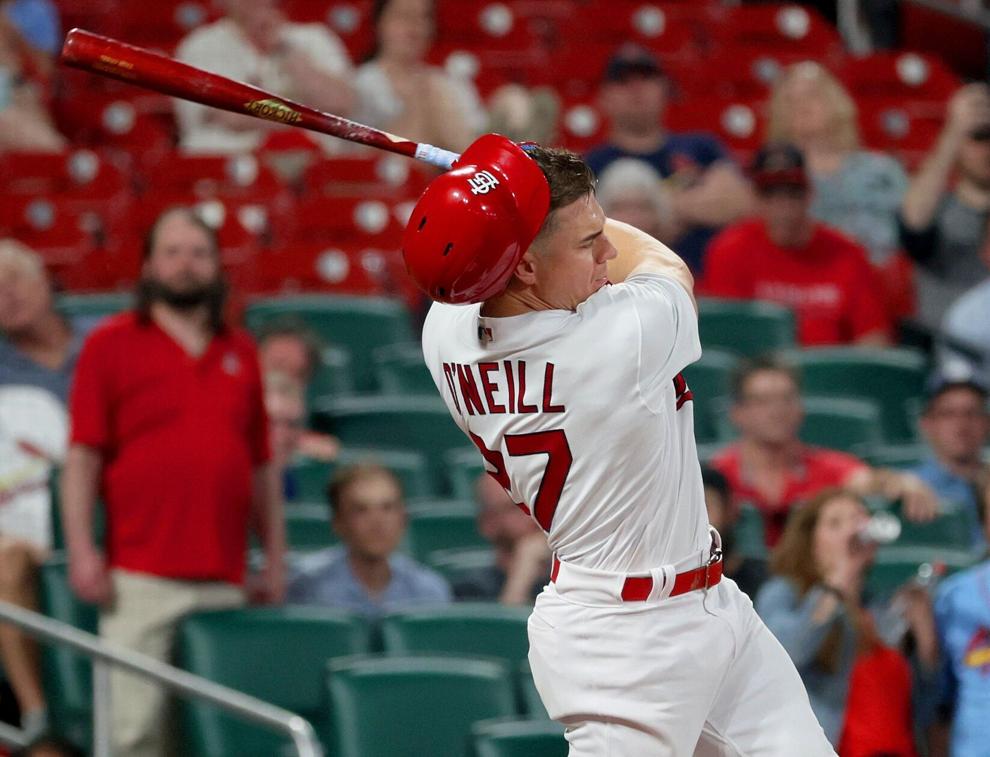 Orioles 5, Cardinals 3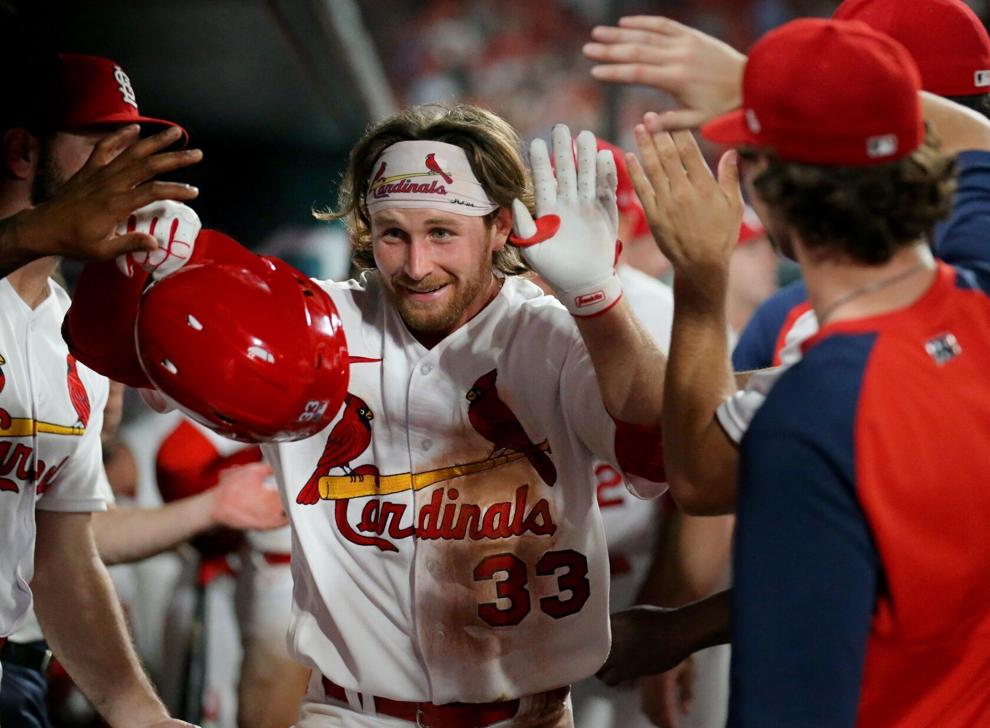 Orioles 5, Cardinals 3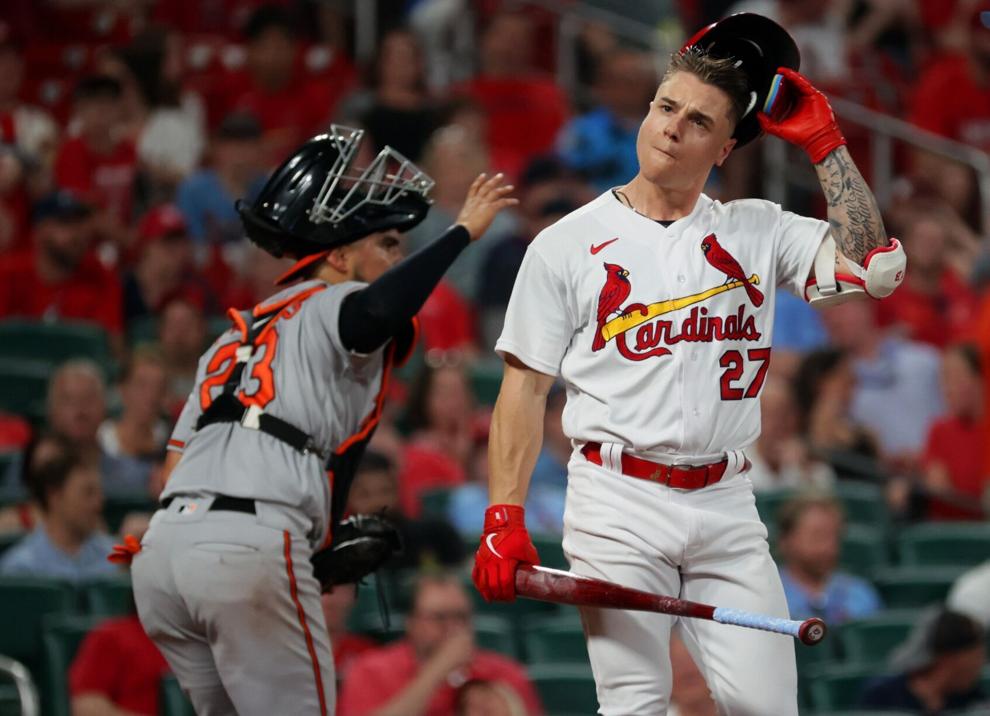 Orioles 5, Cardinals 3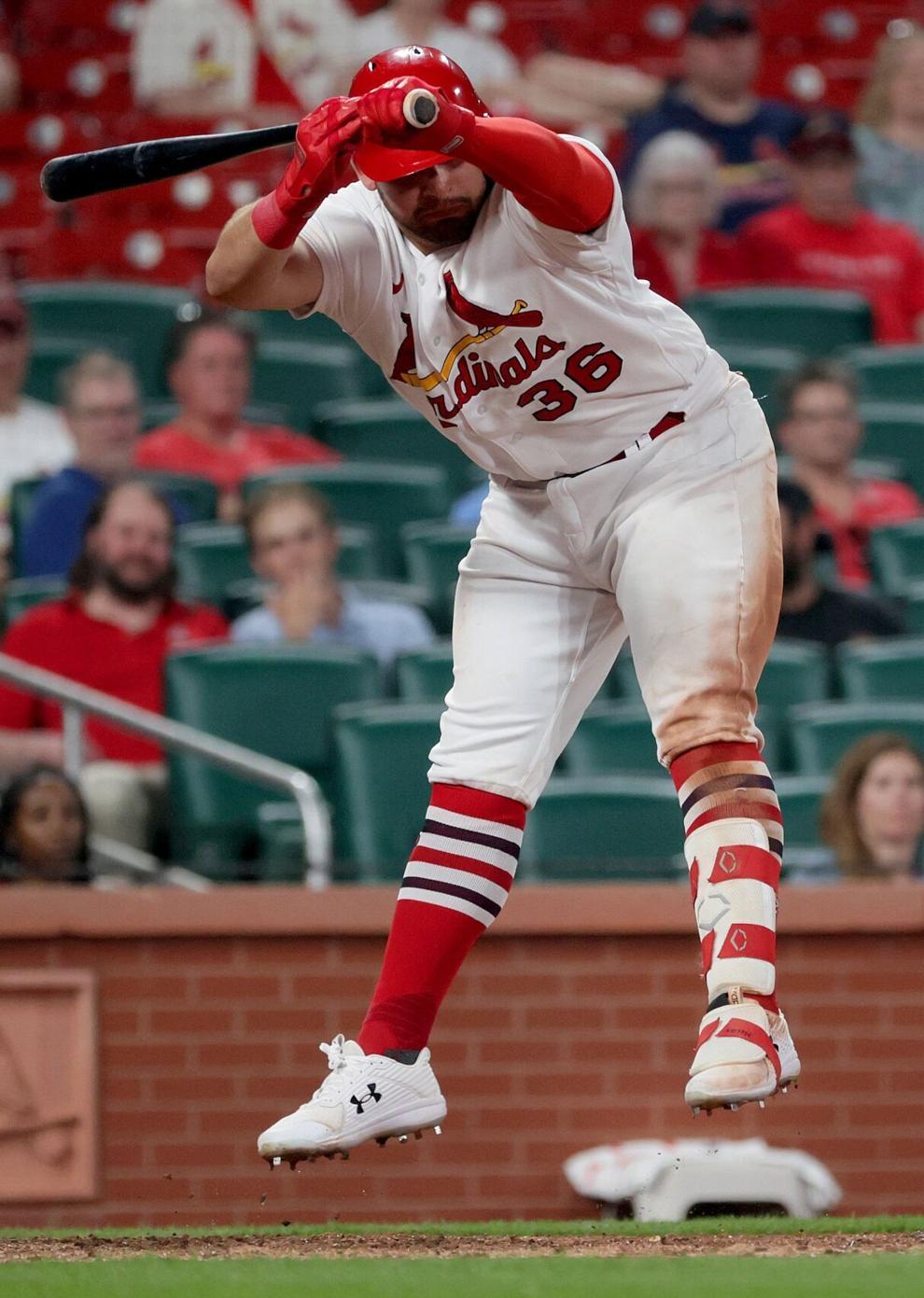 Orioles 5, Cardinals 3
Orioles 5, Cardinals 3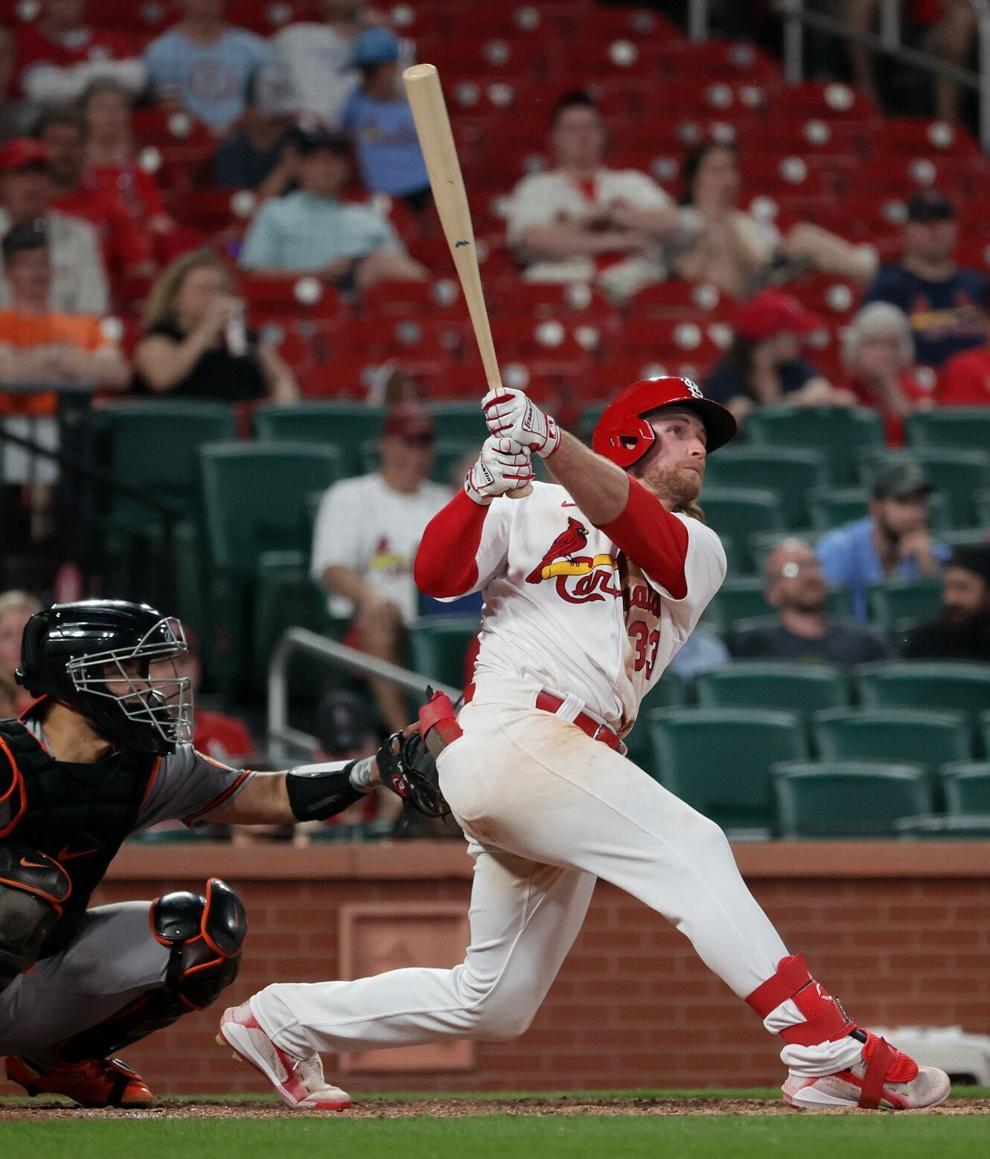 Orioles 5, Cardinals 3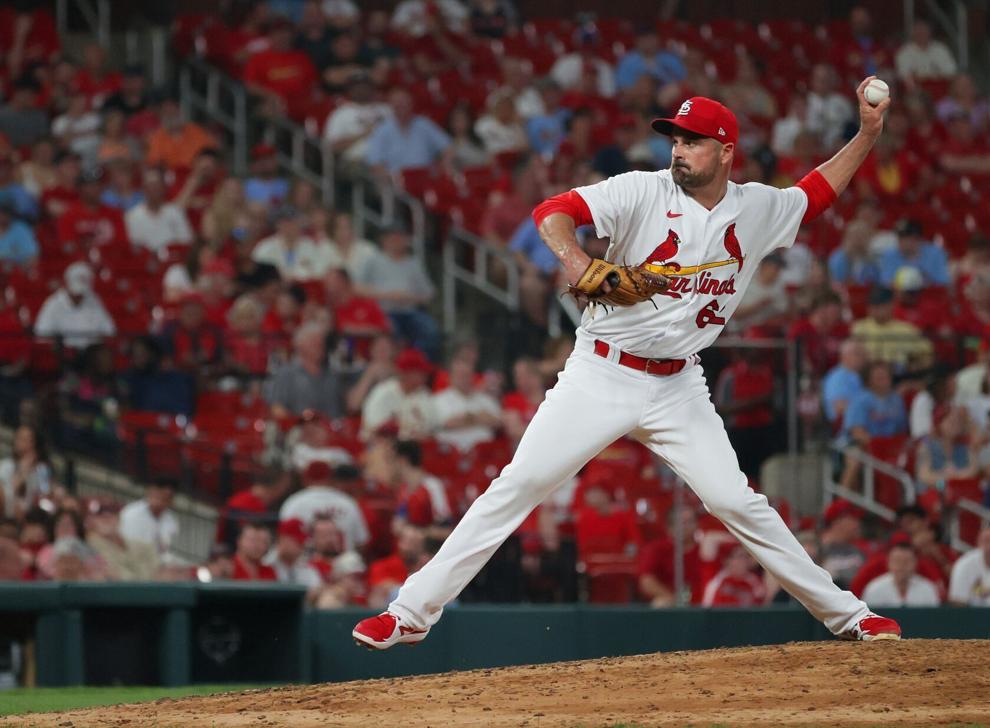 Rick Hummel
@cmshhummel on Twitter